You can trust our team to provide the expert septic pump-out services you need.
Owning a home with a septic system differs from owning one on a sewer system in some important ways. When your home is connected to a public sewer system, it's the government's job to maintain that system—in contrast, when you have a private septic system, that responsibility is yours. One thing you will need to do to maintain your septic system is schedule regular septic pump-out services.
The purpose of a septic pump-out is to pump all the waste out of the tank, removing it to make room for more to enter. Our team at On-Deck Plumbing has extensive experience in the plumbing and septic industries, and we are here to take care of your septic pumping needs.
If you are new to owning a home with a septic tank, then you may be wondering how often to schedule septic pump-out services. In most cases, we recommend getting your tank pumped every three to five years or so, but we can also assess your tank to provide a more specific answer.
Even if it's not time for your next pump-out, you should give us a call if you start to smell sewage around your home or experience sewage backups in your toilets or drains. These are signs something is wrong with your system, and we encourage you to have us check it out as soon as possible.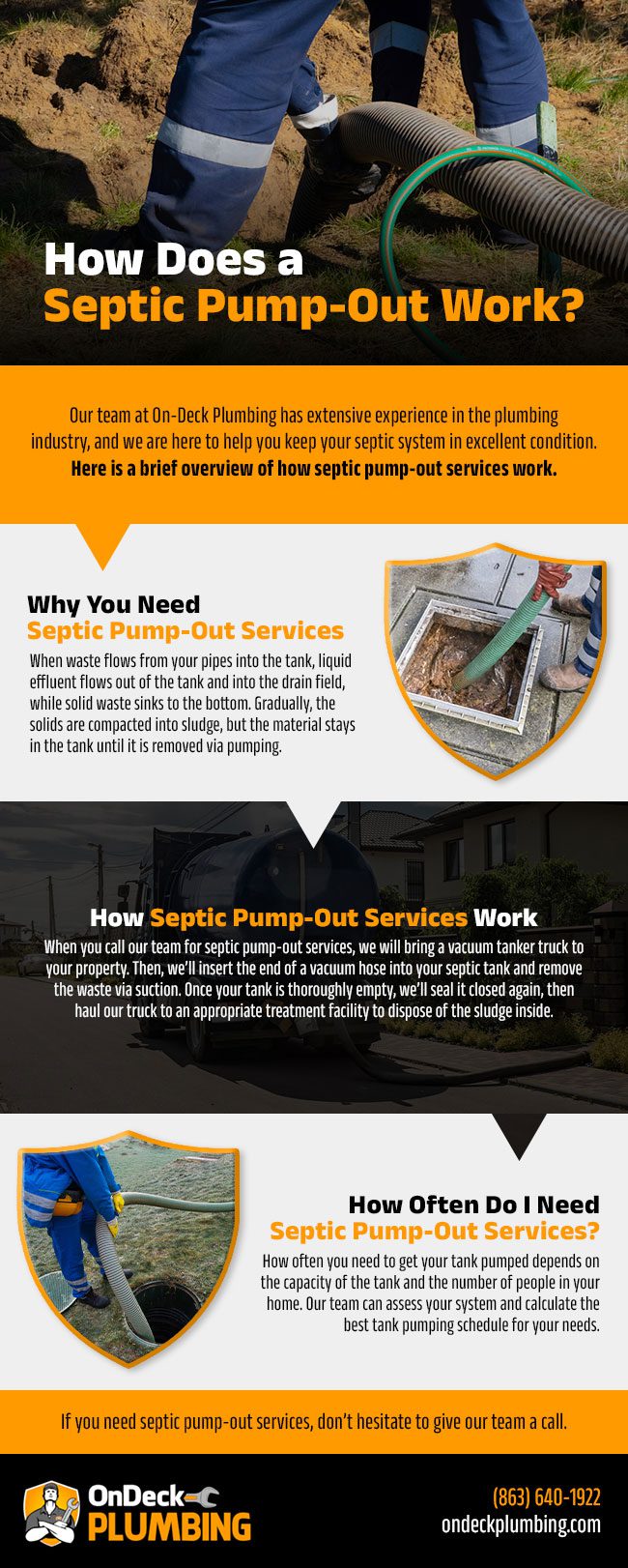 We are proud to serve the community in Lakeland, Florida, and we want to help you get the best results from your septic system. If you need a septic pump-out, just give us a call to get our experts on the job.