You can rest assured we are prepared to handle your commercial plumbing installation job in Central Florida with excellence.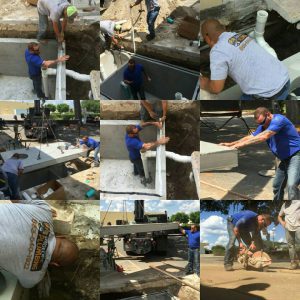 Commercial Plumbing Installation in Central Florida – When it comes to your business' plumbing needs, you need a plumber you can rely on. Otherwise, keeping your operations up and running on a day-to-day business may be more of a struggle than it should be. Luckily, at On-Deck Plumbing, we're here to meet all of your company's plumbing needs, including commercial plumbing installation.
Whether you are building a new location, redoing the pipes that make up your plumbing system, or replacing your water heater, you can rest assured we are prepared to handle your commercial plumbing installation job with excellence. Our 25 years of experience in the Central Florida area and our attention to detail back up our installation services and enable us to install all types of fixtures with accuracy and efficiency.
We realize that the commercial plumbing installation process has the potential to disrupt the normal operations of your business. Our team will work hard to manage your project with efficiency, so you are able to continue business like usual. We will also be respectful of our surroundings, your employees, and what you need to get done, and we promise to keep our work area clean and organized throughout the duration of the installation process.
Let our team at On-Deck Plumbing exceed your expectations with our commercial plumbing installation services. To find out more about our services or what sets them apart, please don't hesitate to contact us. We look forward to working with you!
---
At On-Deck Plumbing, we offer commercial plumbing installation services in Lakeland, Brandon, Plant City, and surrounding areas in Central Florida.